THINGS TO DO & PLACES TO GO
The Royal Oak is perfectly placed to explore the Wessex region, an area steeped in history and surrounded by natural beauty.
We have lovely walks on our doorstop and are just a short drive from numerous sites of historical interest. Browse some of our suggestions below for inspiration.
WARDOUR CASTLE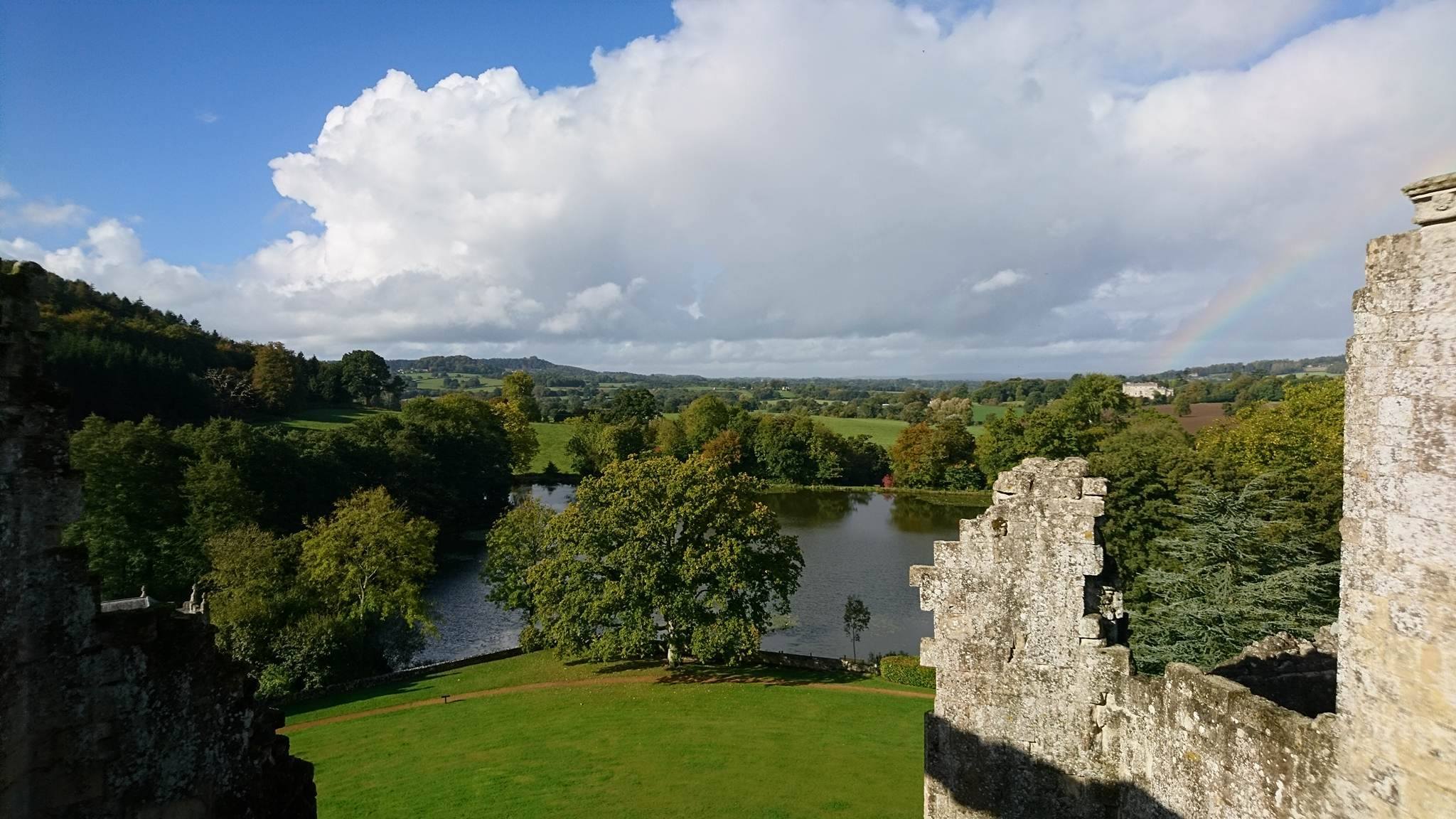 Only four miles from The Royal Oak is Old Wardour Castle, set in stunning landscaped grounds and affording fabulous views of the surrounding countryside.
The castle was built by the fifth Baron Lovell in the 14th century as a fortified luxury residence but was destroyed during the English Civil War.
When the new family residence was built in the grounds, the old castle was included in the newly landscaped grounds as a romantic feature.
-
DID YOU KNOW?
-
The castle was featured in the classic Kevin Costner film Robin Hood?
STOURHEAD GARDENS
Slightly further afield is the world famous National Trust garden of Stourhead.
The garden was created by Capability Brown in 1740 and is generally considered to be the pinnacle of the great landscaped gardens of Britain.
There are walks to cater for every ability, including a leisurely walk around the lake, taking you to secret grottos and hidden temples (suitable for prams and wheelchairs) or longer walks across the grounds of the estate.
-
DID YOU KNOW?
-
Stourhead is particularly famous for the colour of its trees during Autumn.
STONEHENGE
Stonehenge, the best known and most impressive prehistoric monument in the world, is a 30 minute drive from The Royal Oak.
Explore this ancient landscape through an interactive exhibition at the world-class visitor centre and walk in the footprints of Neolithic man in the reconstructed neolithic round houses.
-
DID YOU KNOW?
-
South Wiltshire has the most dense complex of Neolithic and Bronze Age monuments in England.
SALISBURY CATHEDRAL
Widely regarded as the finest example of Gothic architecture in the UK, Salisbury Cathedral is also set in the most beautiful cathedral close.
Discover the tallest cathedral spire on a spire tour, or the best preserved of four original Magna Carta manuscripts in the Chapter House, as part of the family friendly, interactive Magna Carta exhbition.
-
DID YOU KNOW?
-
The cathedral's spire is 404 ft tall, but the whole cathedral is built on foundations of only 4 ft.
WALK & CYCLE
NADDER VALLEY CYCLE ROUTES
A variety of cycle routes can be found on the fantastically helpful website Discover Nadder. We recommend routes one, five, six, seven and eight. Time to get to each starting point should be added onto the length of each route.
CRANKS AND PLANKS
TISBURY
Located in Tisbury, Wiltshire
For all your cycling and ski maintenance needs
E-Bike Rental
Bicycle & E-Bike Maintenance Workshop
Ski & Board Maintenance