WELL DONE JACK!
Jack Rymar reached the finals back in 2018, but has now won the prestigious Teflon Diamond Standard Award Cookery Competition.
Jack said before the final: "I am a young chef who has a passion for good food and putting great flavours together in order to create tasty dishes.
I love working a kitchen environment and enjoy my job as a chef at the The Royal Oak Swallowcliffe. I aim to be a great chef one day and am looking forward to learning many new skills both at the competition and in the future with other great chefs.
I reached the finals of this competition back in 2018, however, winning this prestigious competition would benefit my career in a huge respect and I aim to do my best to impress the judges with my skills and creativity."
He won with his Roast Poussin served with Confit Poussin Leg, Red Pepper Puree & Salsa Verde Mash.
Huge congratulations from all of us at The Royal Oak.
A REVIEW FROM THE MAIL ONLINE
The (secret) Inspector from the Mail Online recently came to stay at The Royal Oak. Click on the link above to see what he thought... we're not sure we agree about 'the woman's touch' though!
FIND US IN MUDDY STILETTOS' LITTLE BLACK BOOK
Find The Royal Oak in Muddy Stilettos' Little Black Book of hand selected Wiltshire pubs.
JACK THROUGH TO CHEFFING FINALS
CONGRATULATIONS TO ROYAL OAK CHEF JACK RYMAR
Our wonderful part-time chef, Jack, has reached the finals of the Teflon Diamond Standard Awards 2018.
Jack, who is 17, works at the pub at weekends and while on holiday from Gillingham School.
The final will take place on Wednesday 24th January and we wish Jack the vey best of luck!
NEW FALL EXHIBITION
WE ARE DELIGHTED TO BE HOSTING A NEW EXHIBITION AT THE ROYAL OAK
"FALL"
BY DIANA CHARNLEY
Dians's warm and bright paintingings perfectly compliment the space in The Royal Oak.
We will be exhbiting 19 pieces until the new year and urge you to come and enjoy them in a relaxed and informal setting.
Keep your eyes out for details of a ticketed sales evening.
WE'VE BEEN FEATURED
WE'VE BEEN NAMED AS ONE OF THE TOP PLACES TO EAT IN SALISBURY
Hideaways, the holiday cottages company that rents out properties accross Wiltshire, has named The Royal Oak as one of its top places to eat in Salisbury. The company's guide on what to do and where to go in the beautiful medieval city can be found by clicking on the below image.
NAMED IN THE TOP 50 BY THE TIMES
THE TIMES HAS NAMED THE ROYAL OAK IN ITS TOP 50 AFFORDABLE HOTELS IN THE UK
The judges loved our 'chic and blissfully calm' rooms as well as the 'striking oak-framed conservatory with contemporary furniture'.
We're booking up fast for the summer, so call us to book your short break soon and ask about mid-week deals!
01747 870211
WE WON!
We're so increadibly proud to have won the Muddy Stilettos award for best destination pub in Wiltshire.
Thank you so much to all who voted for us - it means the world that you love coming here enough to take the time to vote so THANK YOU!
WE'RE FINALISTS!
WE'VE MADE IT TO THE FINALS OF THE MUDDY STILETTOS COMPETITION FOR BEST DESTINATION PUB IN WILTSHIRE
Thank you so much to everyone who voted for us in the first round - we're so happy to have made it into the final!
We'd be extrememly grateful if you'd take a minute to vote for us in the final round - we'd really really love to win:
Voting will be open until midday on Friday 16th June
Thank you so much for voting for us!
WELL DONE TEAM
WE HAVE JUST WON THE
GOOD HOTEL GUIDE
CESAR AWARD FOR BEST NEWCOMER
2017
AND THERE'S MORE ...
WE HAVE HAD WONDERFUL REVIEWS FROM THE SUNDAY TIMES, THE MAIL ON SATURDAY, WILTSHIRE LIFE AND COUNTRY CHILD.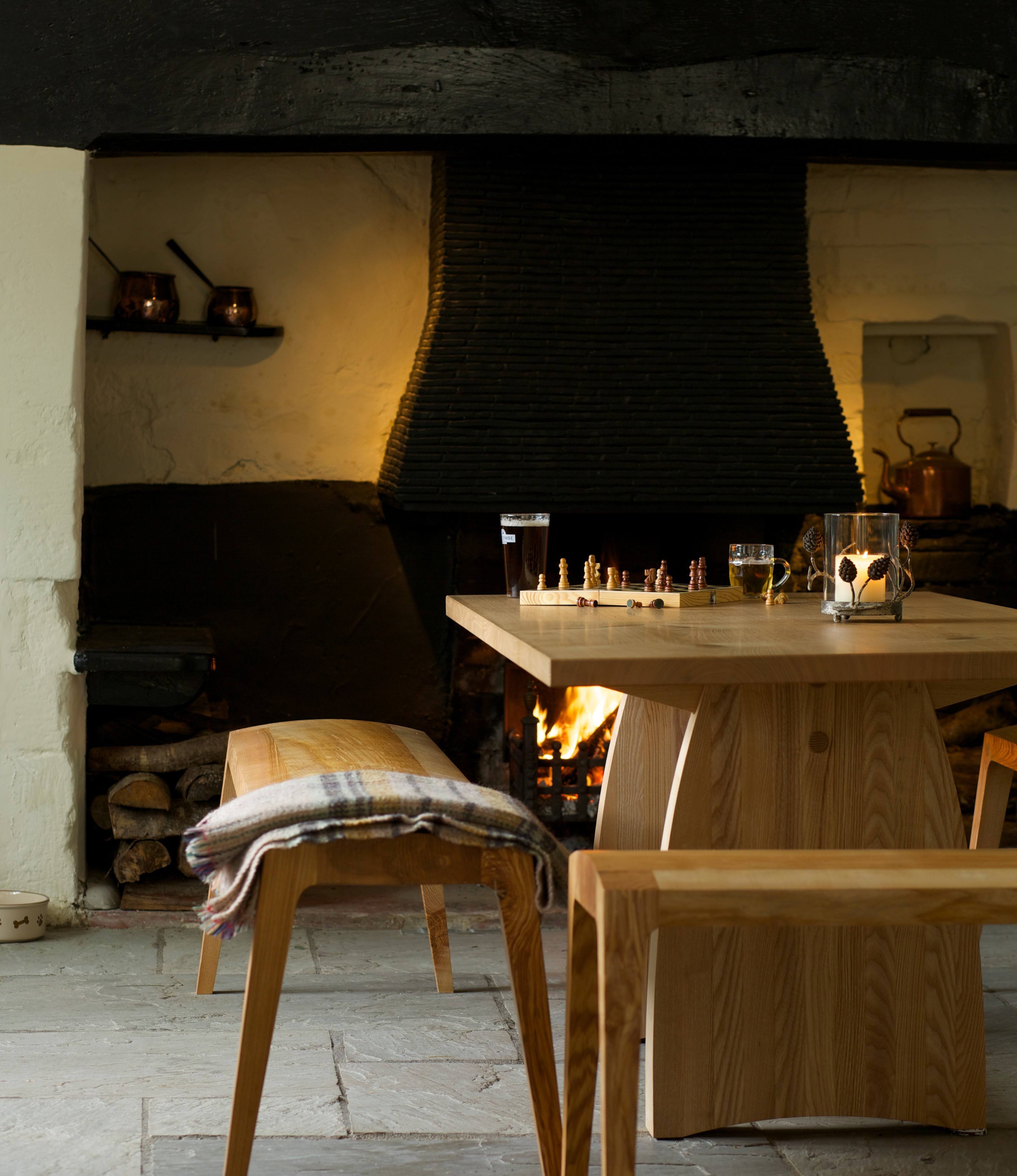 "YIPPPEEEEEE"
THE FORMER TANNERY HAS BEEN
AN INN SINCE 1852
WOODEN FURNITURE
Beautiful to look at and comfortable to sit on, come and have a look at our gorgeous designer furniture... inside and outside
TELL US YOUR NEWS.... WHAT'S ON NEARBY AND WE WILL TELL OUR CUSTOMERS
email: